ABOUT US
We are a family owned and operated open pit Amethyst Mine in the heart of Northwestern Ontario.
This mine has always produced beautiful Amethyst with a variety of colours and continues to do so today.
Founded by Gunnard Noyes in the 1960s, and still remains in the family today.
Currently owned by Carol (Noyes) Fayle and Brandon Leroux.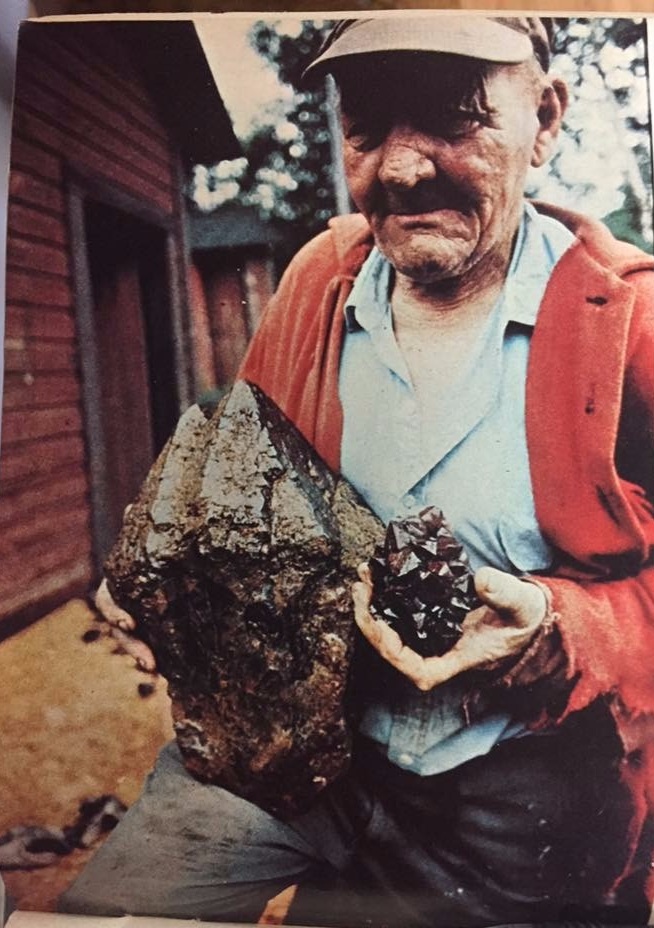 Gunnard Noyes back in 1977, interviewed by Rock & Gem Magazine.
Mining Amethyst
The Amethyst runs in quartz veins which often crop out on the surface. The veins will open up into hollow cavities called vugs which are lined with crystals. Some of the best pieces we find come out of these vugs. We dig out the Amethyst carefully by hand with small hammers and chisels to avoid damage as much as possible. Once we have dug out all we can by hand we will do small blasts to crack up the rock and carry on. Heavy equipment is also used for clean up and heavy lifting. Mining Amethyst is labour intensive and can be very rewarding on a good day.